Mapping the next ride...
Staff member
Another THANKS to Ian for a really enjoyable day "out-in-the-east", showing off some special places and a bag of new tracks I'd never been on.
The grey morning dissolved as we neared the Ranges.... a blue canopy with puffy whites and glorious sunshine for the rest of the day. Bloody cream on the cake
Goodie tagged along on the Mighty-Mouse until Squiz and I tucked into the backblocks- gravel proper.
Quick warning: try to stay away from the Acheron Way until the grader's been through (there are also 2 lots of roadworks with traffic lights due to road slips).
"I'll shoot ahead for some piccies of you guys" turned into some brown daks barely 500m beyond the asphalt of the Donna Buang Road.
Holy shyte....this is "eat-your-fillings" and hang onto your balls bomb-crater stuff at the moment.
Not mere potholes...but dozens of bathtubs in one huge patch at a time. And patches coming thick and fast.
Had the DR in knots, both ends locked up opposite ways, diving in...
There are still a few, rare, smooth spots....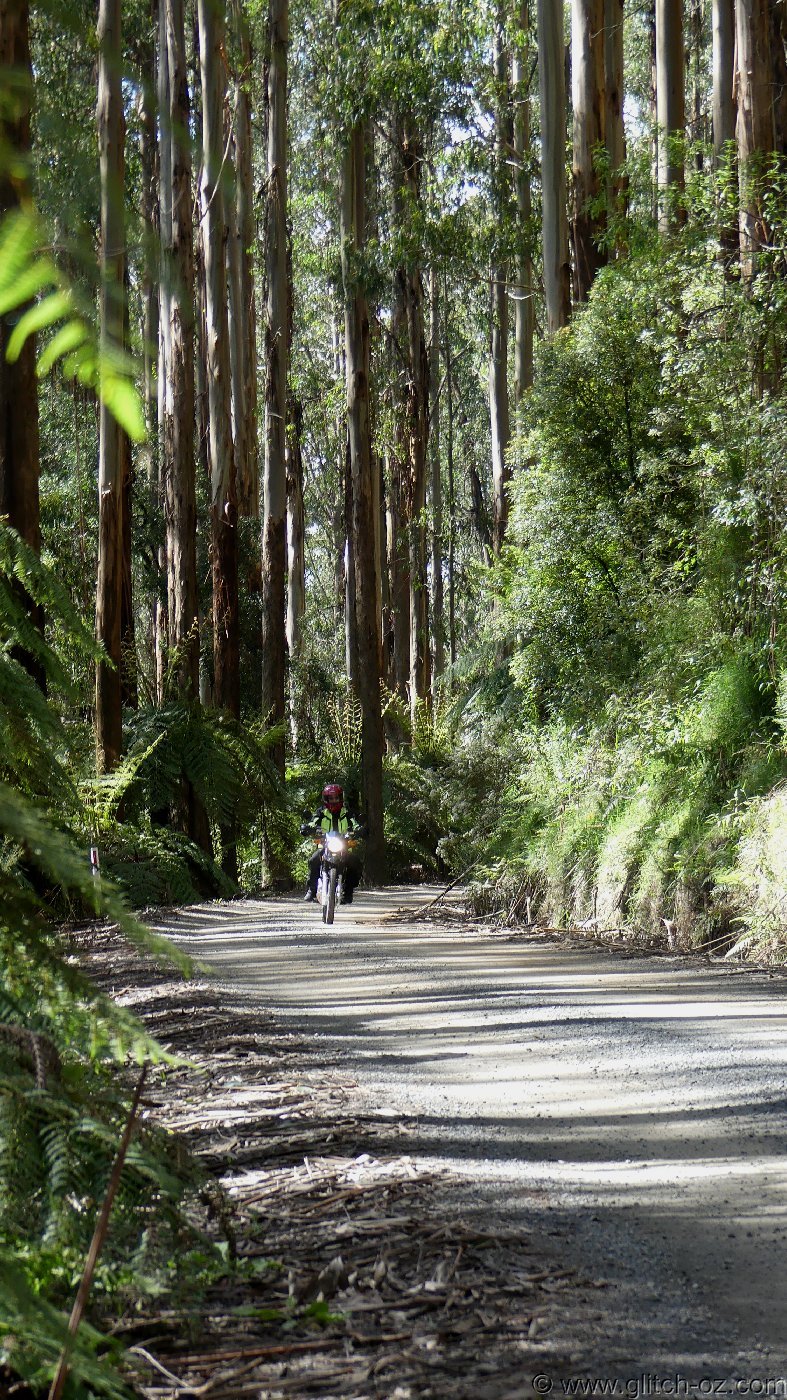 Just about out of the minefield...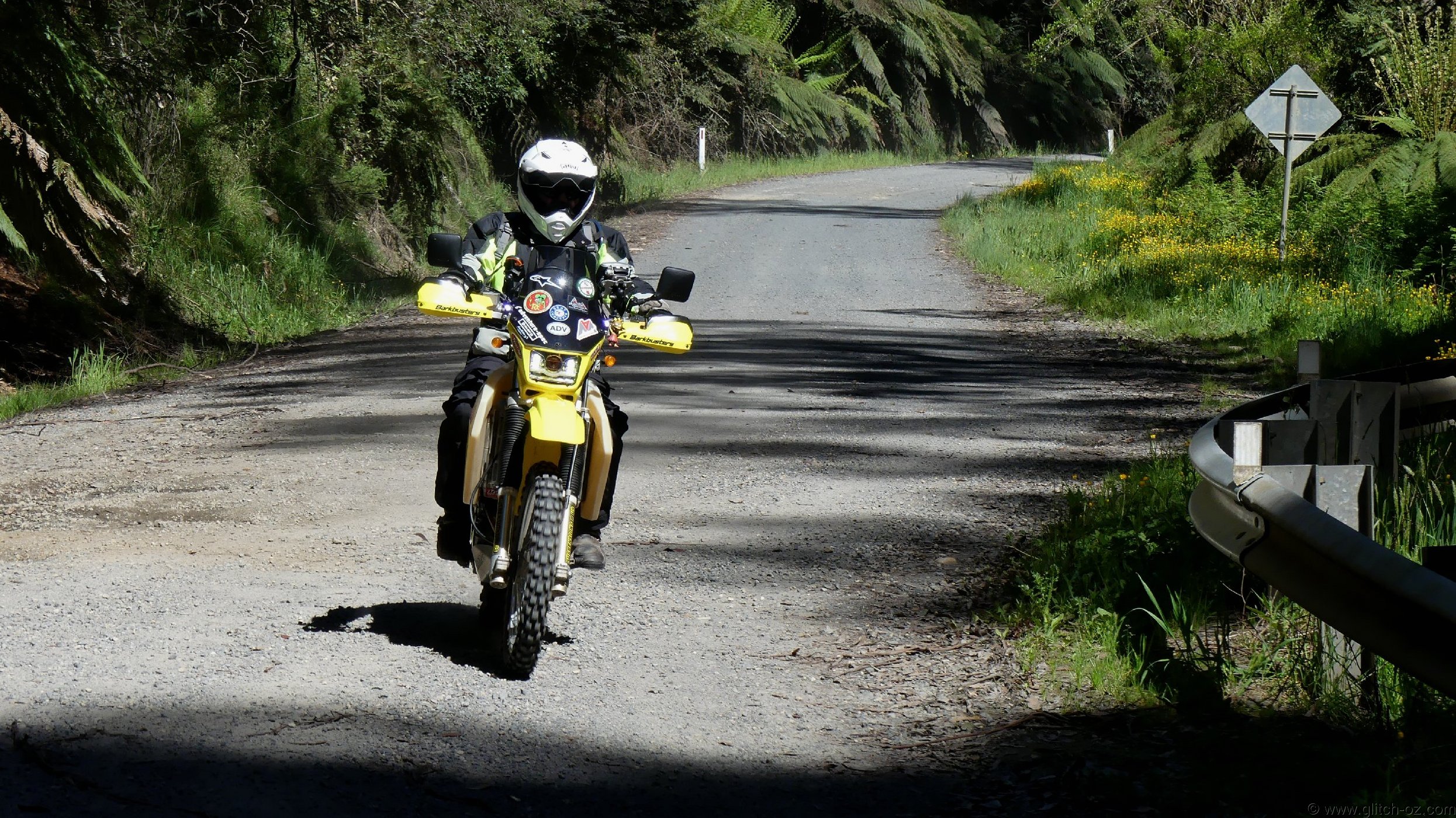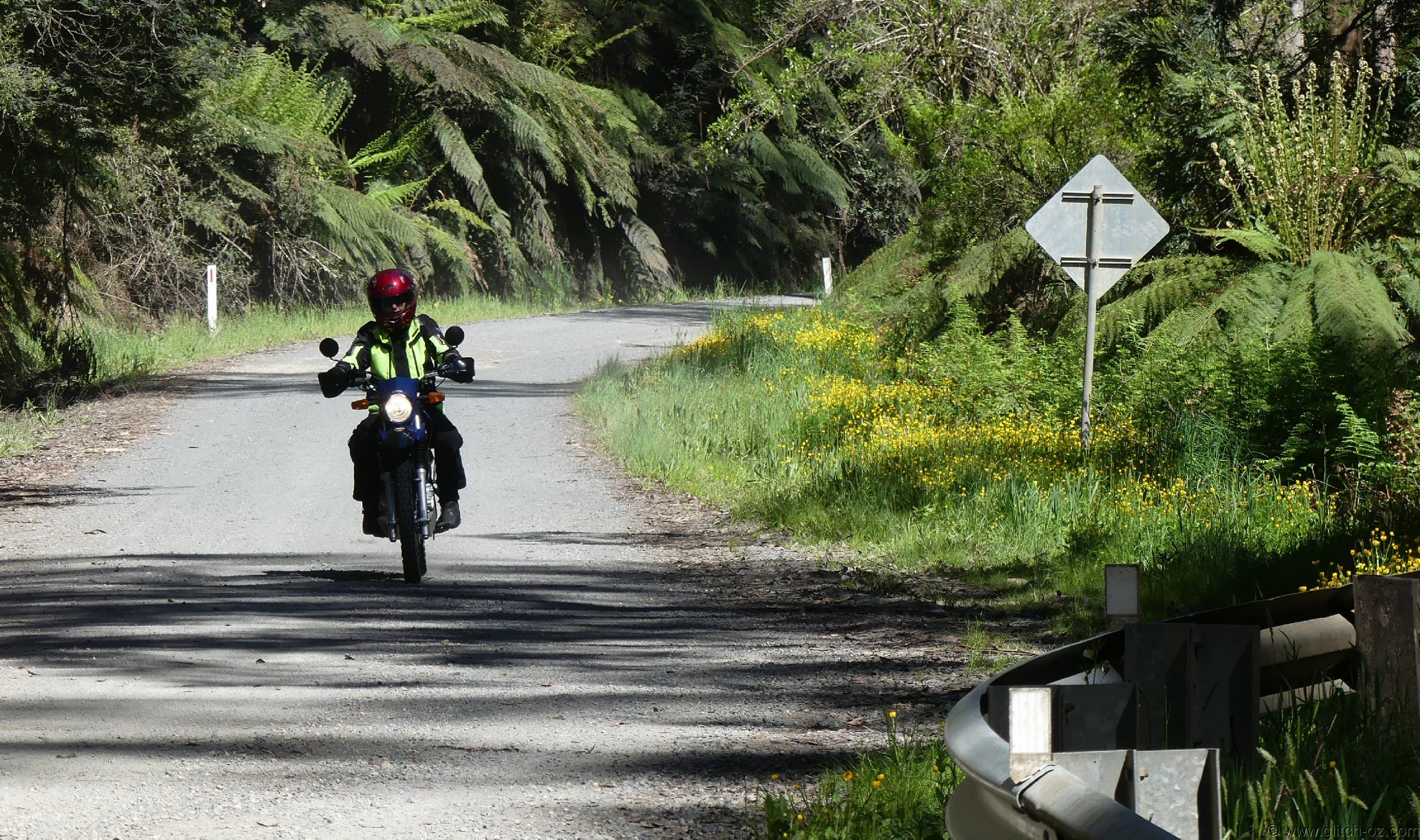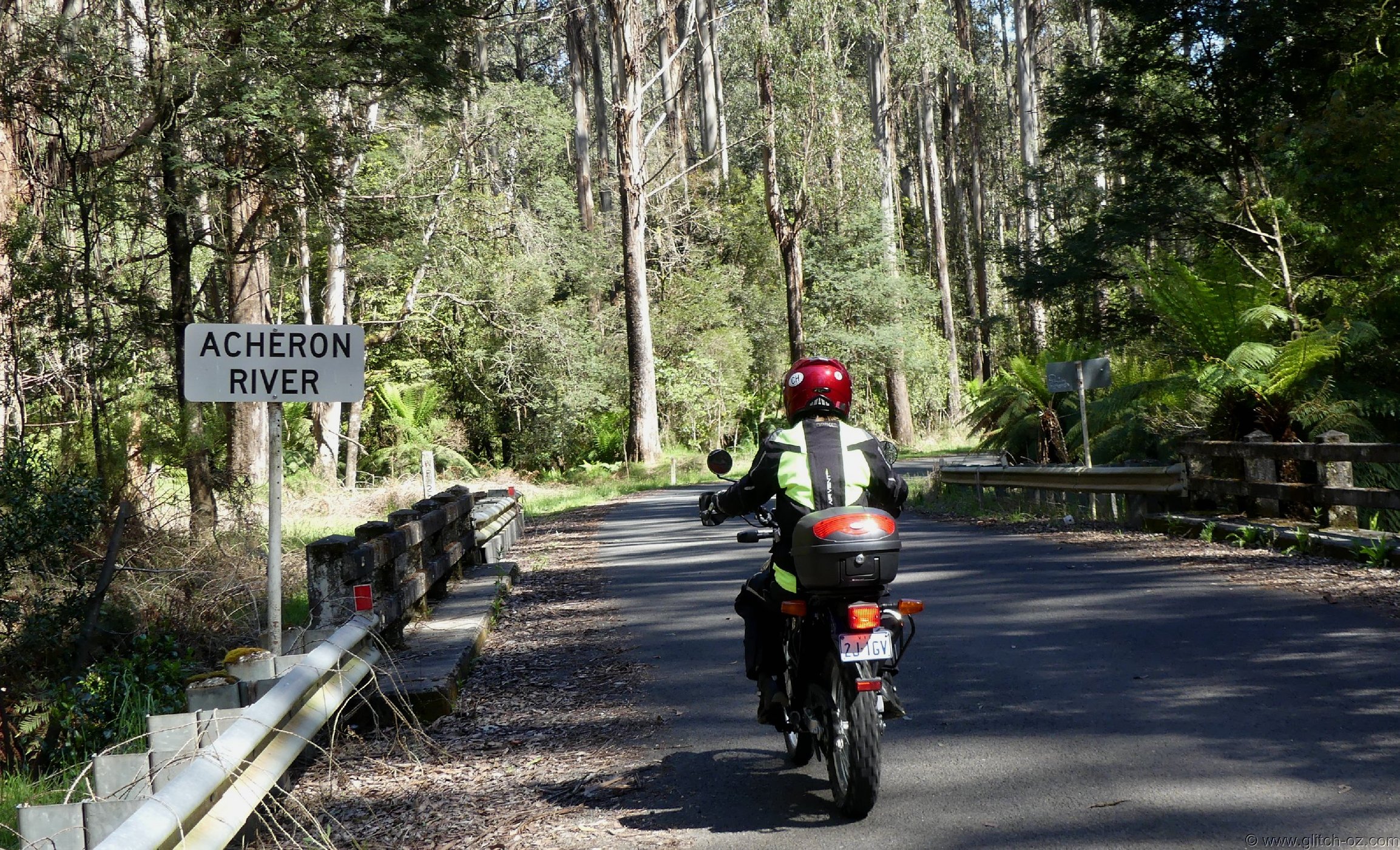 Mt. Gordon....overlooking the Lower Acheron Valley towards Buxton, Alexandra and the entire Cathedral Ranges Ridge on the right.
Gosh...what a place!!
Thanks Squiz, I had no idea this place was sooo close for alllll those years!!