Mapping the next ride...
Staff member
Who would've thought....
After all the rain and storms of the last few weeks it surly couldn't dry out that fast !
It did!
And while the juicy greens were still dominating the rolling landscape, the dirt and gravel roads and tracks have flipped from greasy-damp-muddy at the verges to floury-slippery just about overnight.
Whatever, a good day was had revisiting many of the old grounds around the back of Upper Pakenham/ Bunyip/ Noojee and Hoddles Creek.
Loads of bikes and 4bys along Noojee Main Drag with the Red Parrot Cafe running at full tilt in the hands of the new crew.
Hats off, they got their shyte together
G'day to John, who brought his new-to-him Strom along for a few little flutters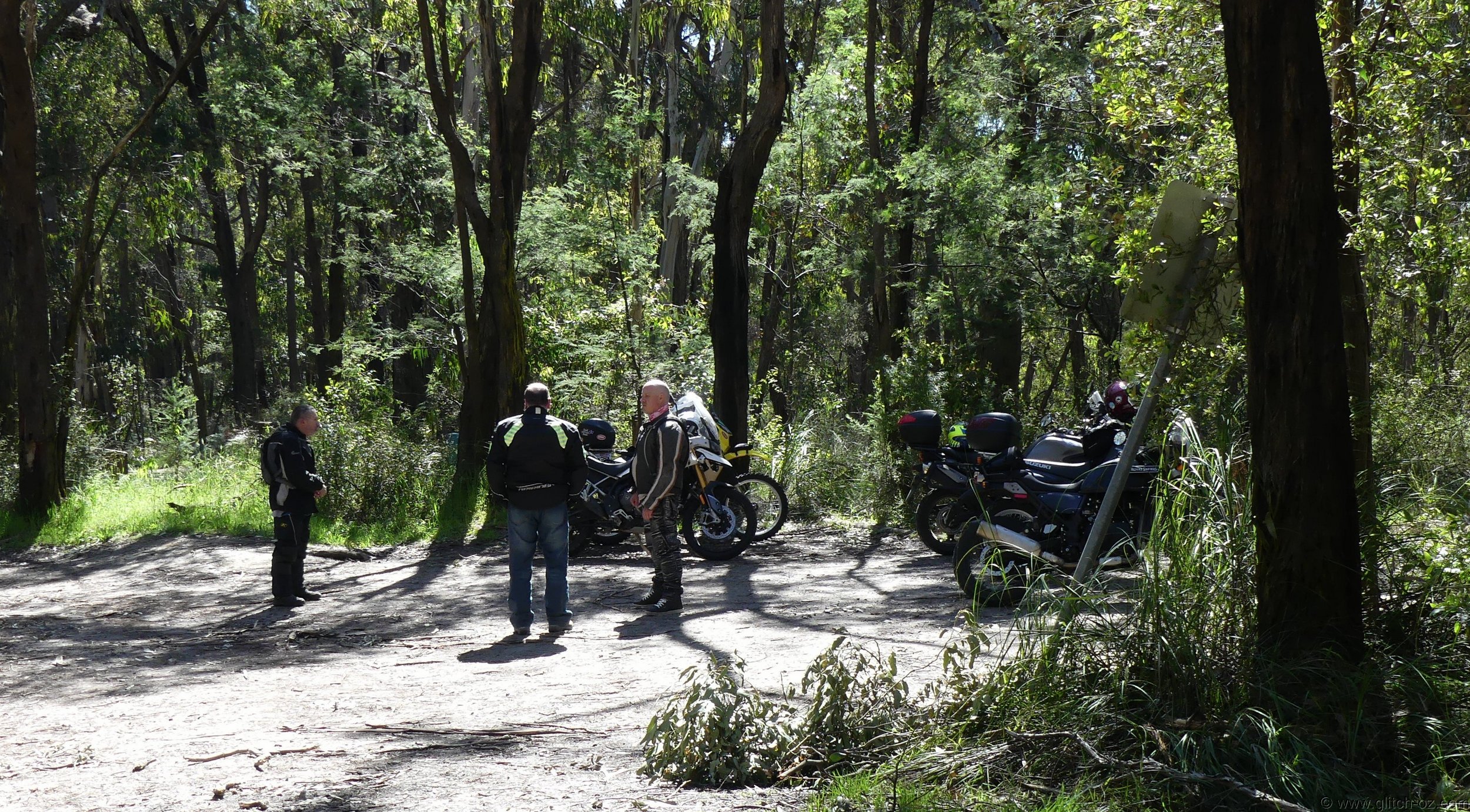 Bush-sculpture in the middle of whoopwhoop