The Drin Gorge before it flows into the lake...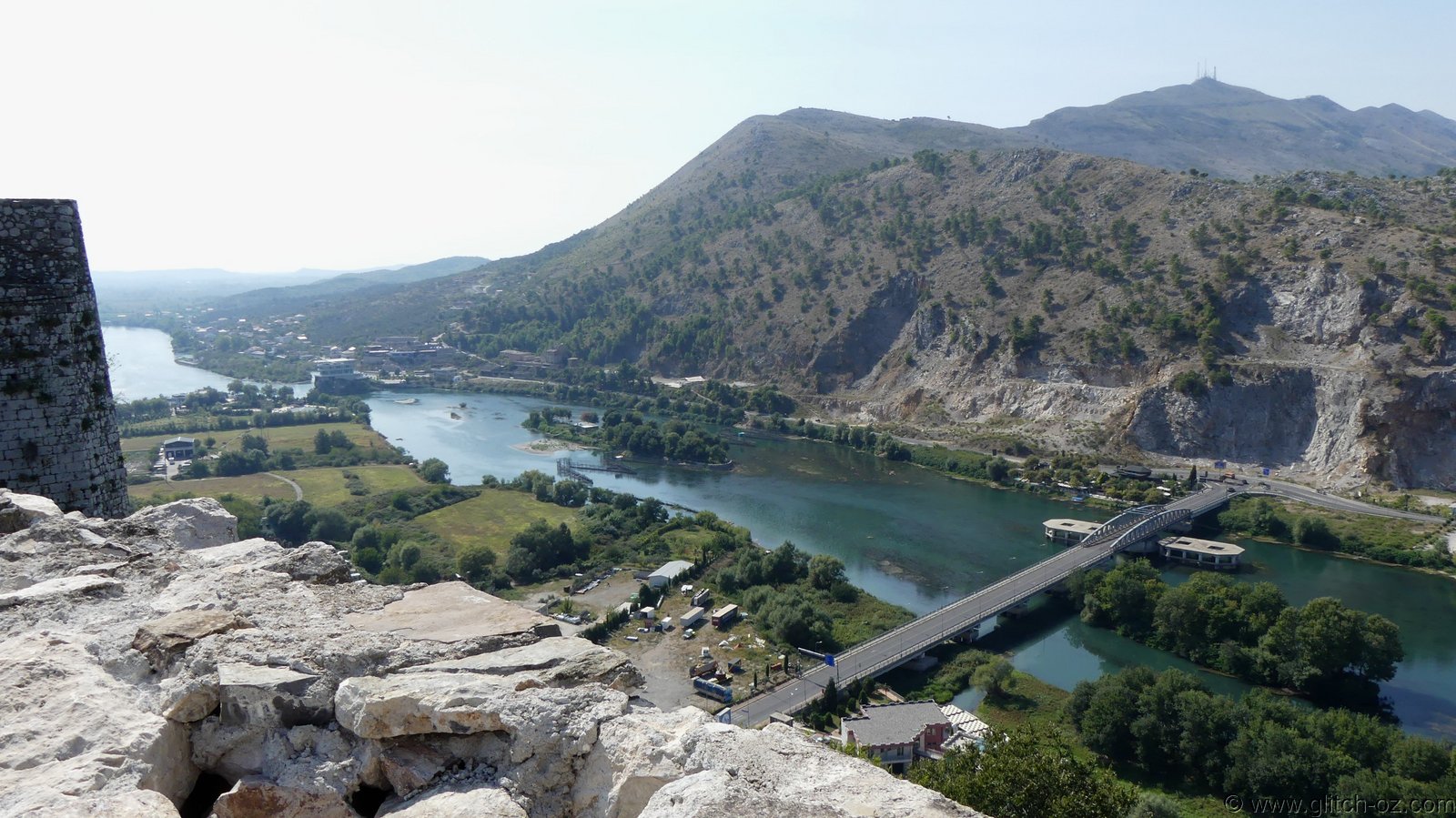 Confluence of Buna and Drin just before the gorge...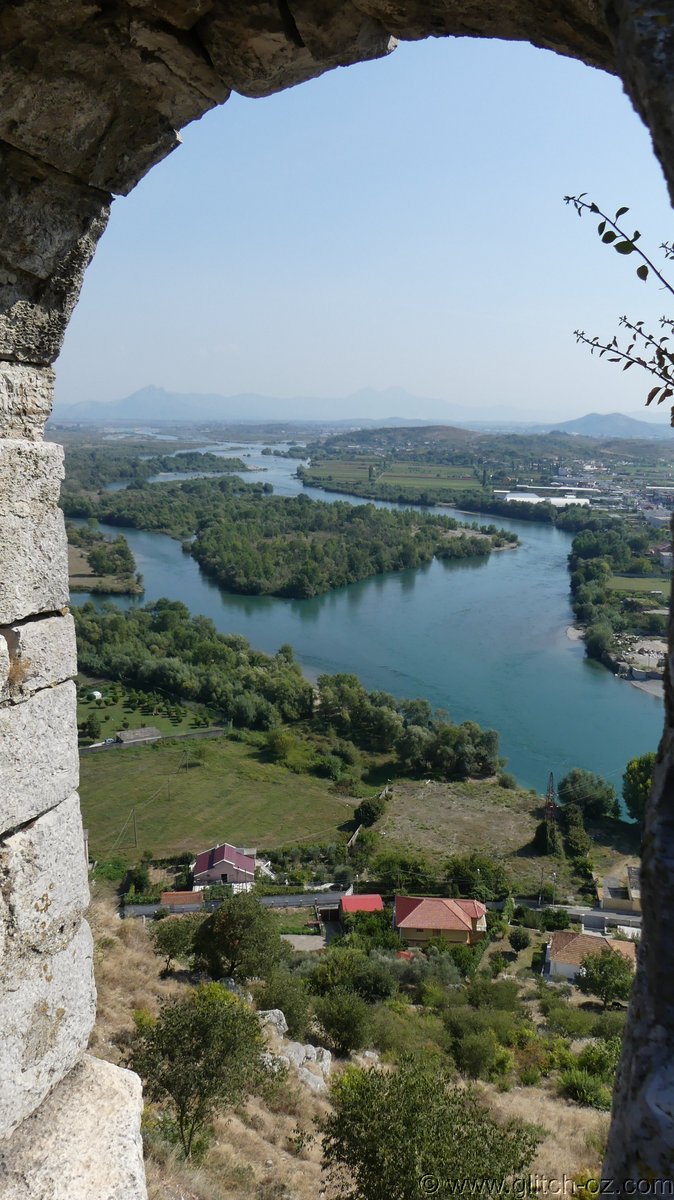 Towers of the millennia...
The old mosque at the castle and today's comm-towers at Mt. Štegvaš (which is actually just across the border in Montenegro).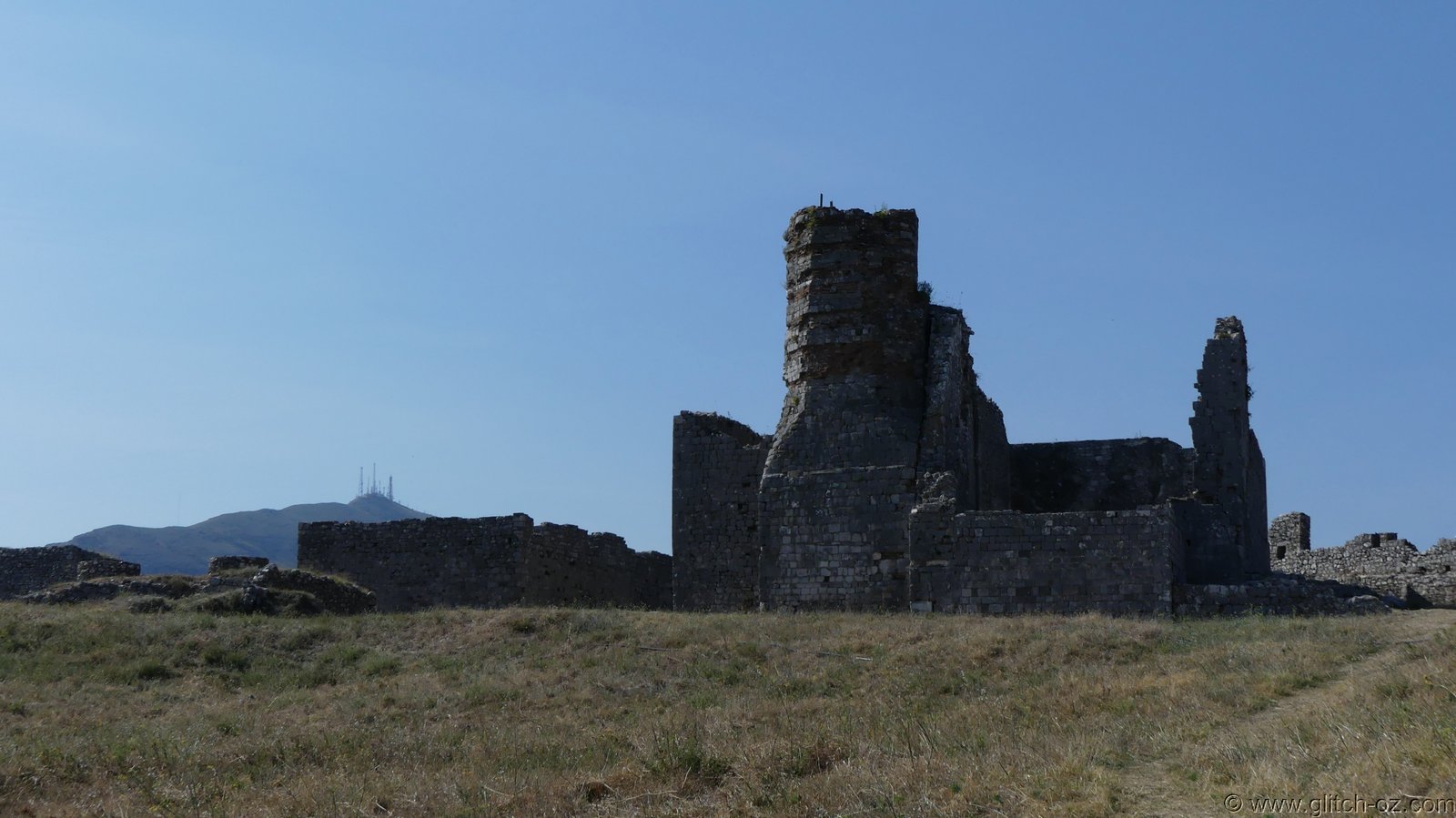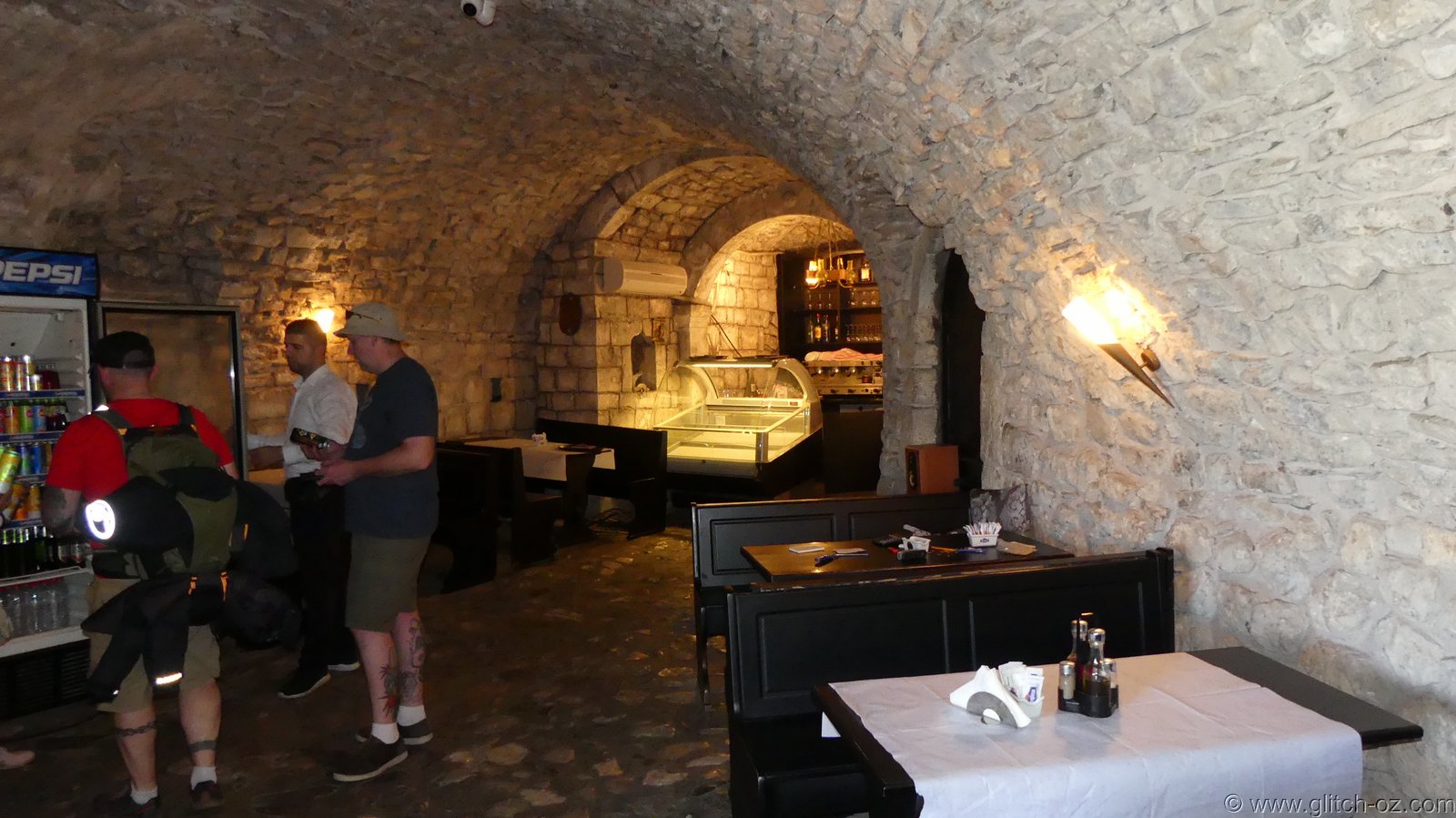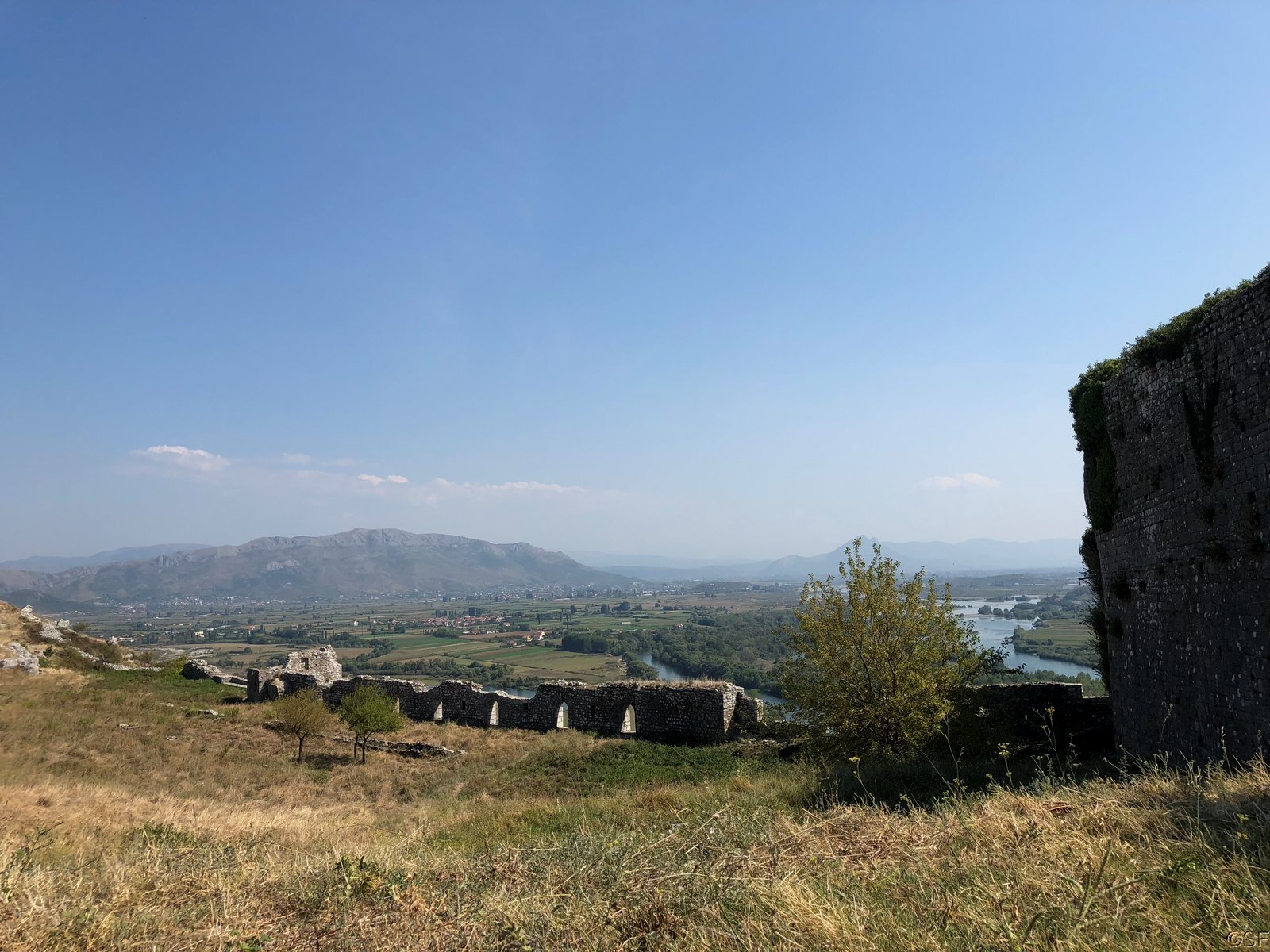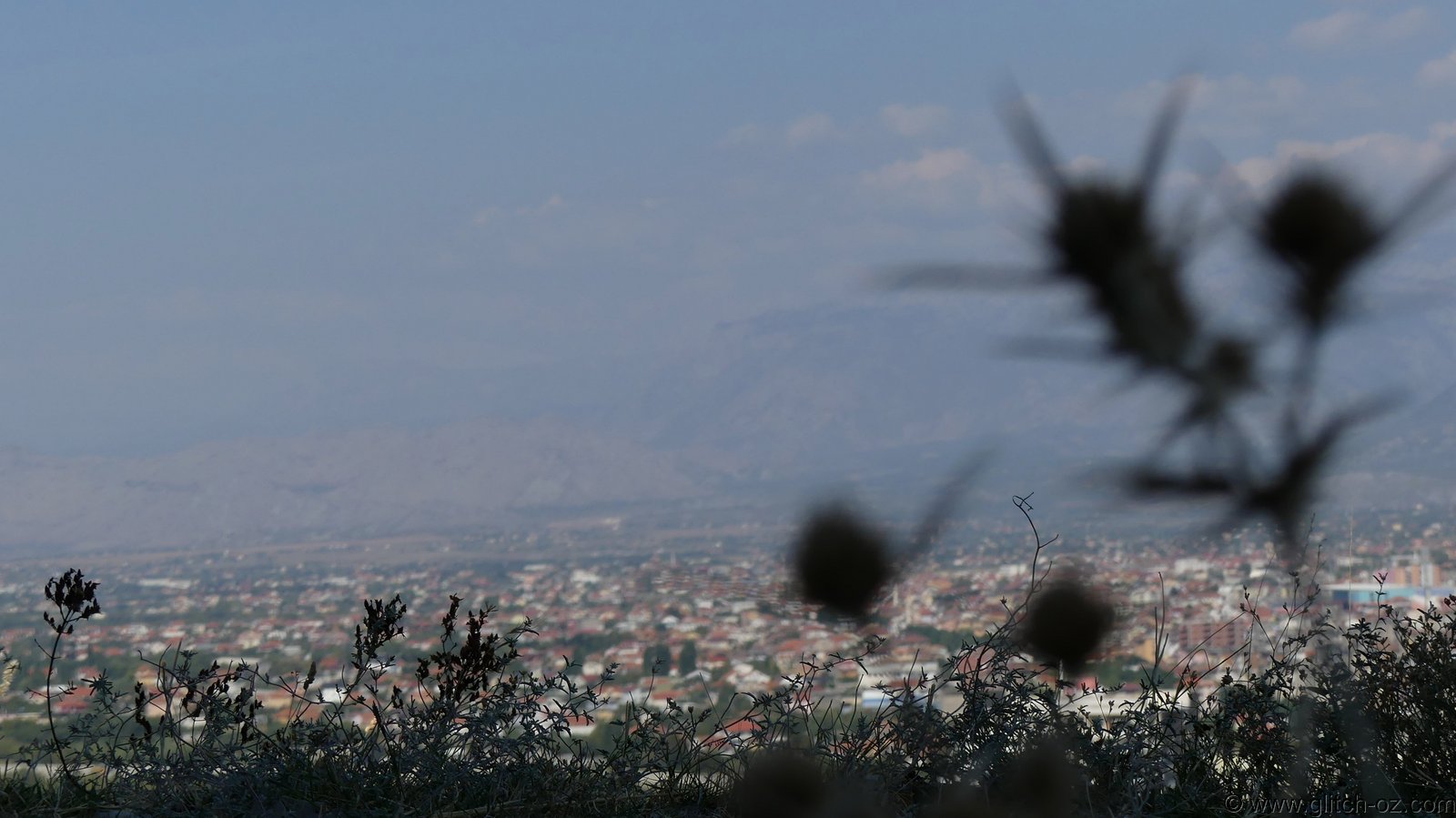 Time to say goodbyes and ease the bikes down that steep and slippery cobblestone drive to the main road and into town.