Poking around the neighbourhood's backblocks on an overcast and grey winter-Saturday...
One of the last old, greasy timber bridges across a maiden Yarra River on Station Road, Wesburn...or is it Don Valley?...or Yarra Junction? runs past some old structures...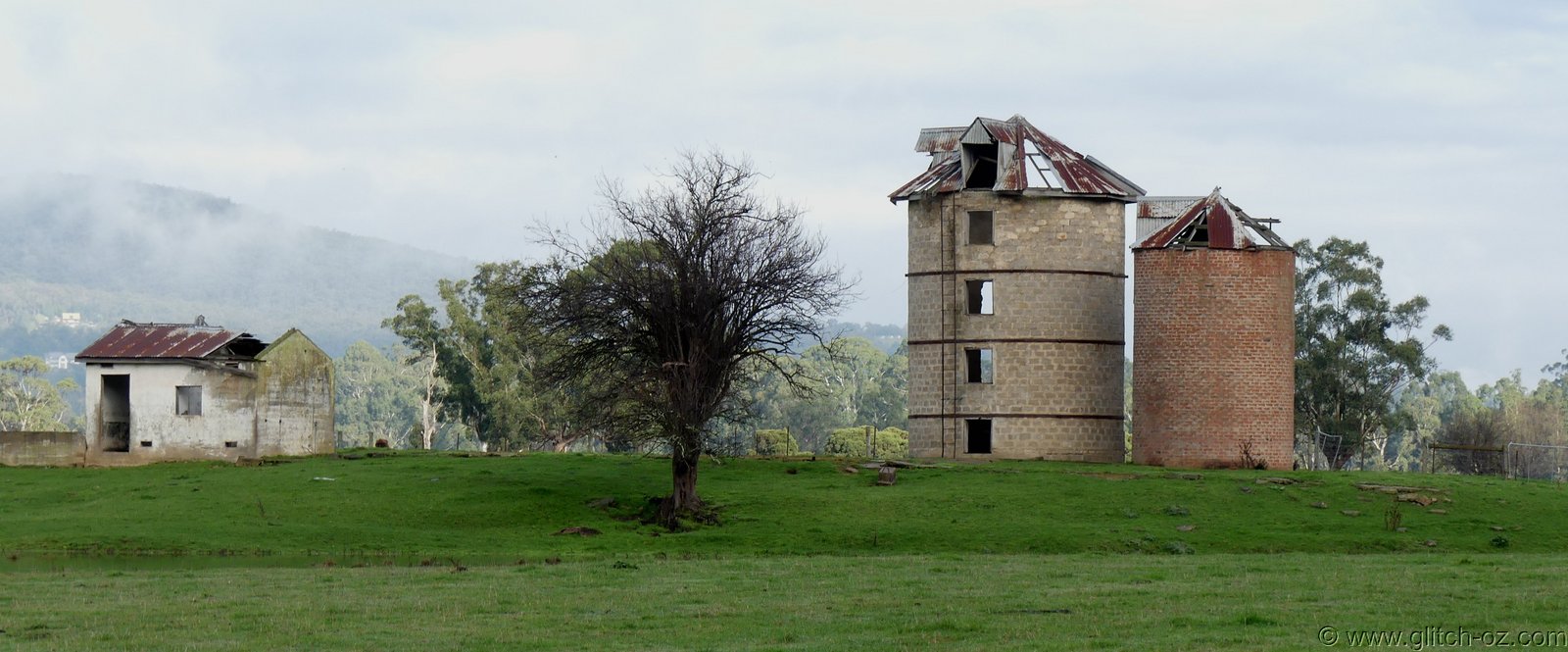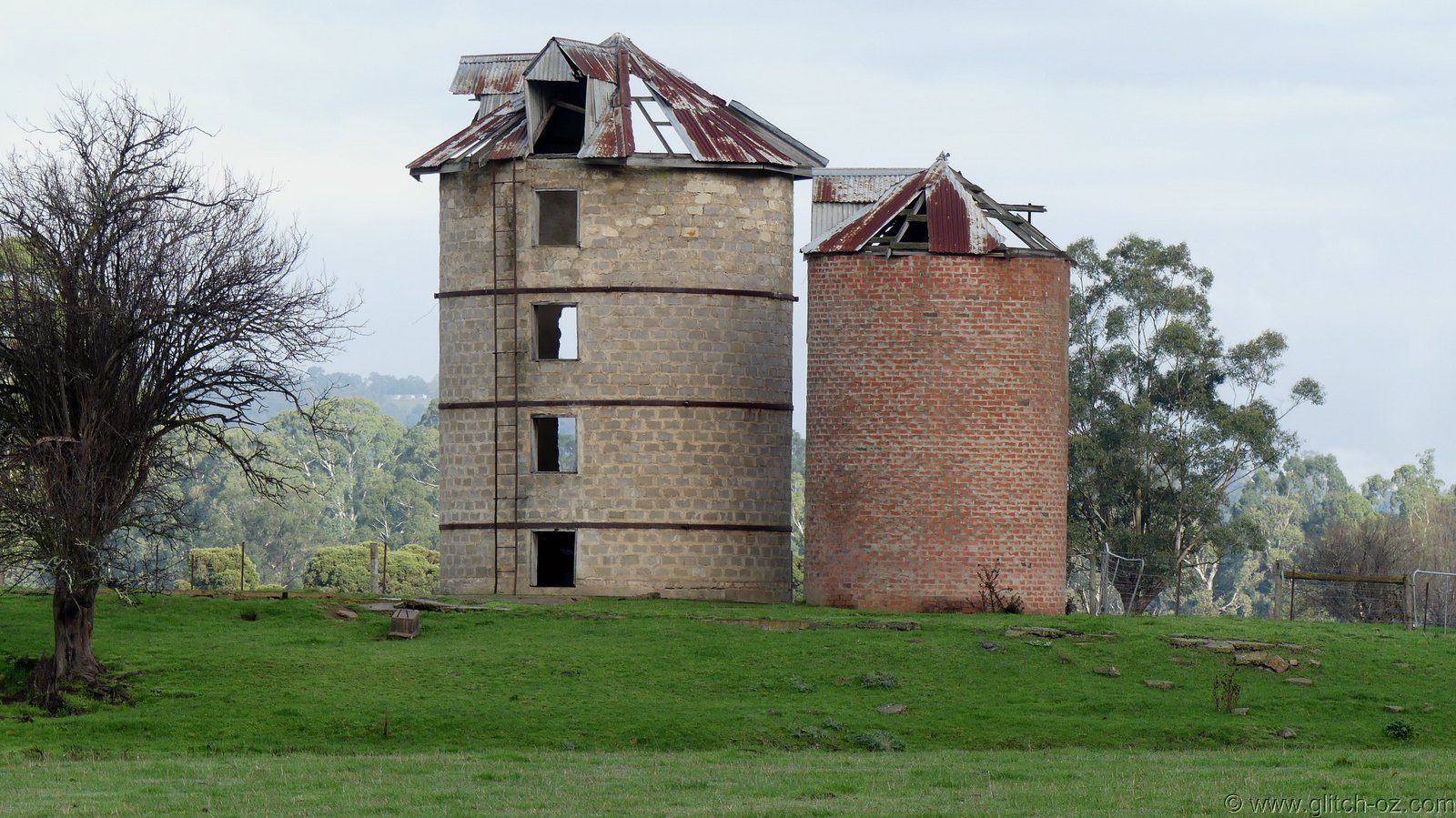 Thanks to Google maps, the East Warburton Redwoods have turned into a circus.
The former tucked-away section of impressive Californian Redwoods with its 3 parking spaces along some lumpy clay of Cement Creek Rd. has now a dedicated one-way thru carpark
of about 60+ spaces...and no amenities block, which sadly shows in the "tissue-markers" all around the greenery.
PROGRESS... I'm told.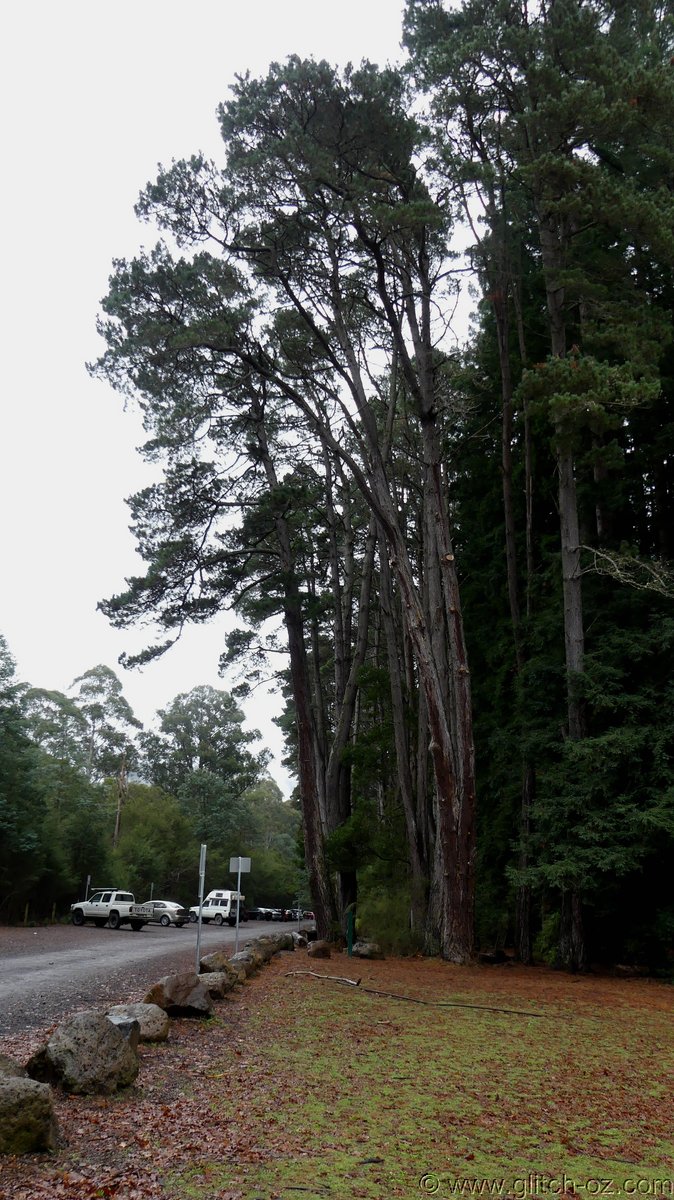 It's still impressive in there...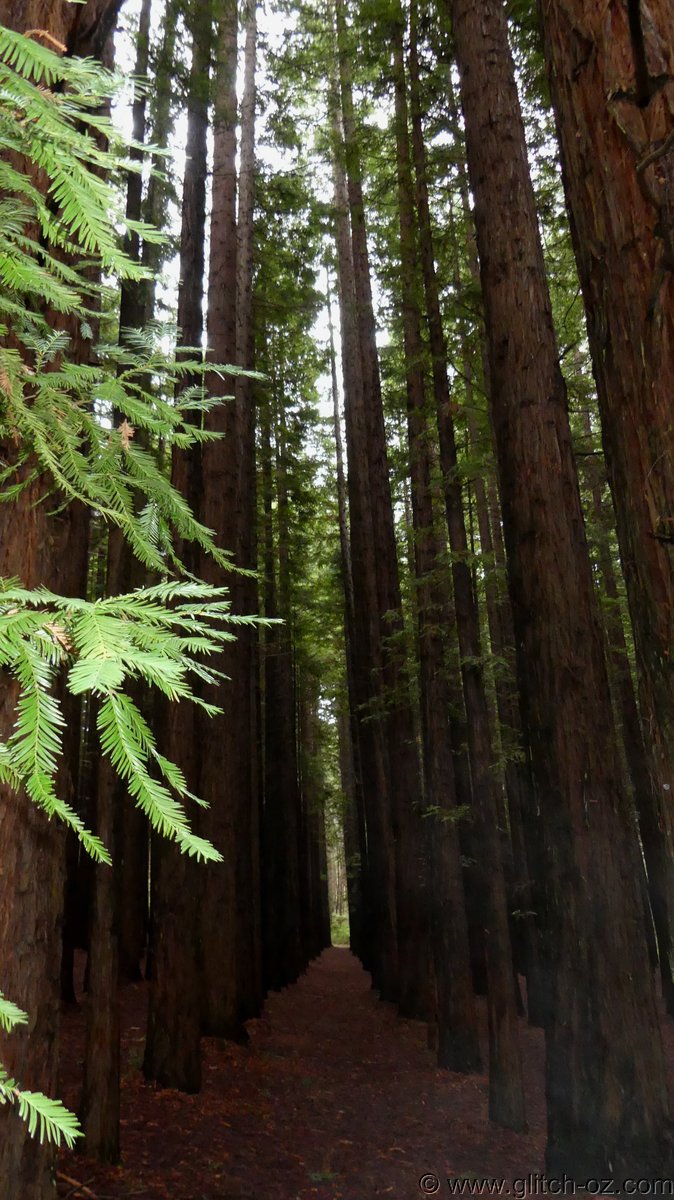 Boinga-Bob's old place in Warby is now locked off by a temp building fence...and slowly falling apart. Maybe he died of old age...or the bureaucrats / town planners won with their book-of-bullshyte and the odd injunction or two.
Lots of wet, slippery muck up Don Rd. into Panton Gap.... a quick look down the steep, bombed-out Monda Ave in the backblocks of Healesville, before back-laning it to Donnellys Weir, coming upon a GS12 and Tiger8 conferencing the creek-crossing. The Husky puttered through...for a lengthy talk with a guy on an SWM SuperDual parked at the weir.
Turned out to be the Montrose + Mooroolbark Postie on a self-elected mission to produce a series of Utube ride-videos of the wider north-eastern roads + tracks.
Forgot the name of his "channel", but I'm sure it'll wash up again in time...nice bike, too.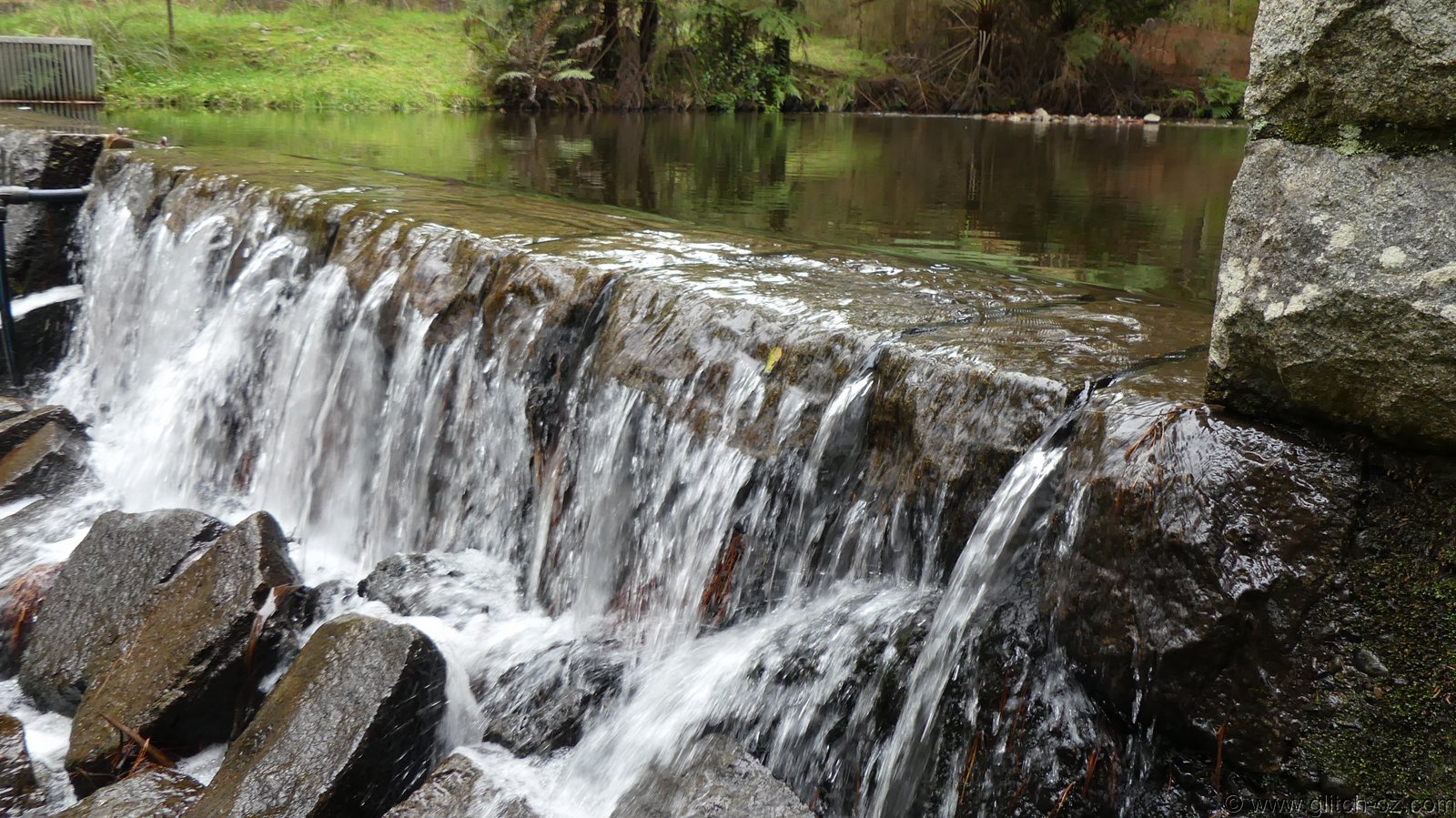 Sugarloaf Reservoir turned out a sad sight, water levels so low as to be hardly anything left.
The Menzies Rd. rollercoaster into Warrandyte is starting to turn into a known and well-frequented bike route, thankfully most of the lead-in gravel tracks etc
are as yet fairly deserted.
148 k's and a lousy 5.4l/ $7.30 made for a nice, little loop close to home.
"Eat" came a bit short... no food-pics of the lunch- apple and a bar or 2 of Whittakers Creamy Milk chocolate.